Groups
The Travel Specialists at Spencer Travel are experienced in arranging group holidays. Whether it be intergenerational travel, special interest groups or personal escorted tours, our consultants take care of every detail. Some of the previous leisure groups we have managed:
Queensland Multi-Generation Trip
Arranged by Debbie Collins
Brief:  Multi generation trip to Queensland for a client and her late husband's children and their children.
The group consisted of people from Melbourne, Hobart, Sydney and parts of Queensland all coming together and all with different budgets as well.
After much deliberation and quotes Debbie manage to secure a booking in the much sought-after Kingfisher Bay Resort which had different accommodation options to suit all budgets on Fraser Island. Flights, accommodation, spa treatments, dinner reservations, sunset cruises, ferry crossings and day tours were all arranged.
This all happened during COVID-19 and domestic border closures and a 3-day lockdown in Brisbane which affected 3 of the party, last minute changes to ferry crossings, dinner reservations and sunset cruises.
In the end, all arrived safely and had a wonderful time.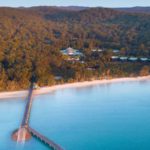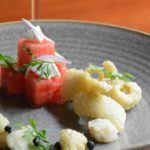 Larapinta Trail, Northern, Territory May 2021 
Arranged and escorted by Lisa Allan
Brief: Hiking in Comfort – Glamping in single Safari Tents
The group consisted of 16 people in total, 10 couples and 6 single ladies.
The itinerary for this group was put together with the wishes, needs and desires of the group in mind. Approximately 20kms of trekking a day for 6 days and 5 nights through the West MacDonnell Ranges. Lisa selected the best sections of this challenging iconic desert trail, that highlighted the stunning scenery of this region and gained a deeper understanding of the ancient Indigenous culture and Traditional Owners of the land.
Lisa made sure that no compromise was made on luxury and comfort: Every night, the group arrived at their exclusive semi-permanent wilderness safari tented campsite, to enjoy a hot shower followed by canapes and cocktails. The group relaxed in comfortable lounges around the campfire, while the support staff prepared delicious three course gourmet dinners. Early morning rises were welcomed with amazing sunrises and a beautiful hot cooked hearty breakfast, followed by snacks and picnic lunches with a spectacular backdrop.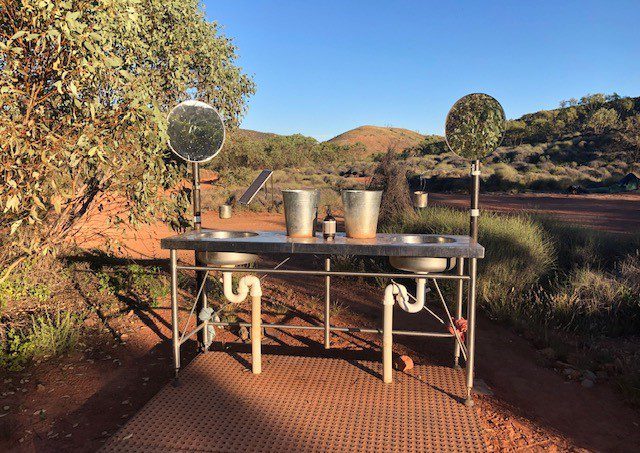 African Family Holiday
Arranged and escorted by Lisa Allan
Brief:  Safaris, African sunsets and sundowners, fabulous food, adventure and culture for the whole family and see the BIG 5.
Group of 20 Adults and Children to South Africa, Zimbabwe, Zambia & Mauritius.
Lisa arranged a 7-night Safari Camp in South Africa's Kruger Park with game drives and family friendly activities. From South Africa the families headed to Zimbabwe and Zambia for some incredible experiences: View the spectacular Victoria Falls from a helicopter, swim in the amazing Zambesi river's Devils Pools hinged on the edge of Victoria Falls and a high tea.
Other activities included traditional Boma dinner and drum show, a beautiful African Sunset cruising down the Zambizi River and a Vulture Culture experience.
Mauritius was the last stop for the group, an all you can eat and drink resort and just enjoy the sun, playing golf and water sports.
They finished their holiday in Sandton City, Johannesburg with group photo with Nelson Mandela a fabulous farewell dinner enjoying all the local game and delicacies.