Feel Life's Potential at Kamalaya Koh Samui
Kamalaya Koh Samui is a multi-award-winning Wellness Sanctuary and Holistic Spa ideally located amid a tropical landscape on the southern coastline of Koh Samui, Thailand.
Kamalaya offers a synergistic wellness experience to help people reconnect to life's potential and achieve optimal wellbeing.
The cuisine, the service style, the environment and even the architecture are designed to support and enhance the wellness therapies and services. The land itself is a powerful part of the journey, giving guests a direct experience of the healing power of nature. At the heart of the Kamalaya lies a centuries-old cave, once used by Buddhist monks as a place of meditative retreat. Guests are welcome to enter this sacred space for quiet reflection and meditation.
Kamalaya translates as Lotus (Kamal) Realm (alaya) in the ancient language of Sanskrit, symbolizing the unfolding of the human spirit.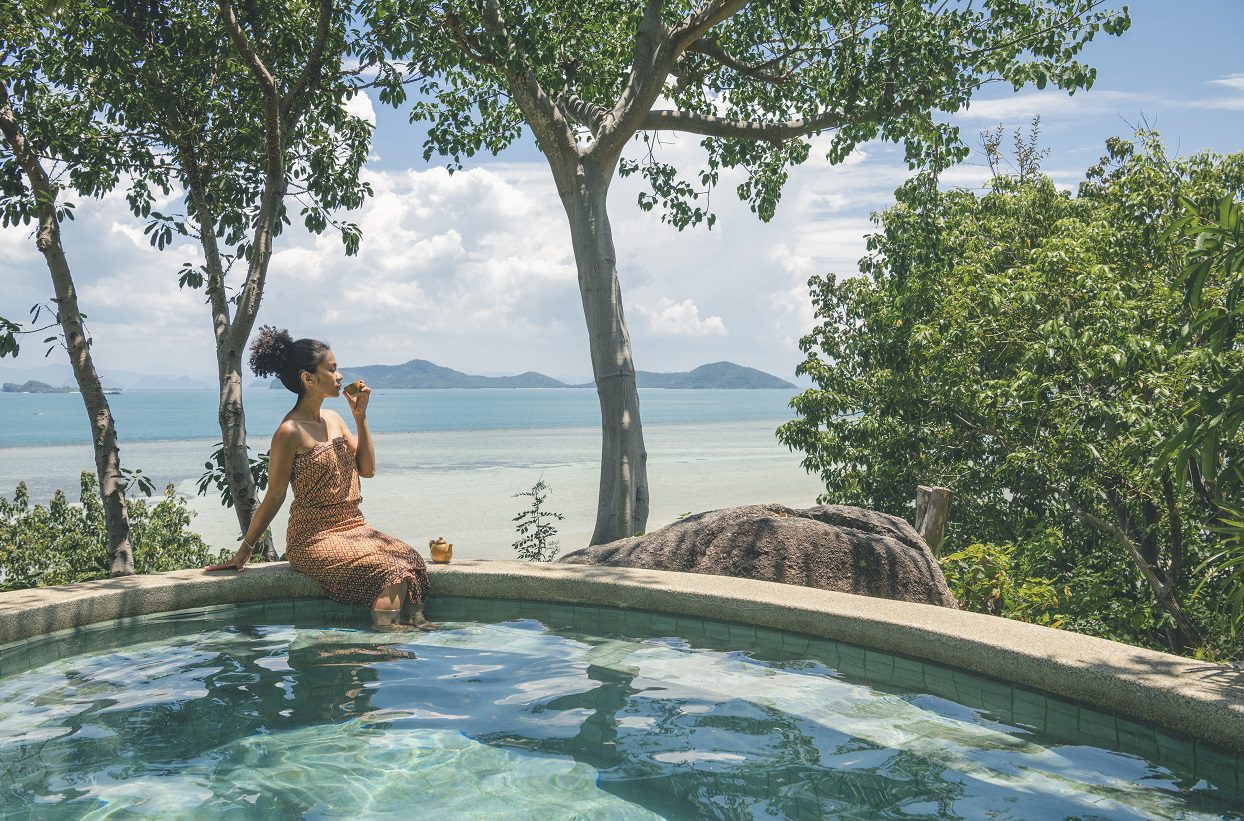 The Wellness Sanctuary and Holistic Spa
Integrating the beauty of the surrounding environment into its design, the Wellness Sanctuary features open air treatment spaces as well as deluxe air-conditioned suites. There are over 50 certified wellness professionals at Kamalaya, including naturopaths, doctors of traditional Chinese medicine, western medical doctors, registered nurses, nutritionists, life transformation experts, Ayurvedic and Thai therapists, fitness specialists and yoga, meditation, and pranayama teachers.
Combining holistic medicine traditions from East and West Kamalaya offers a menu of 70 plus therapies and treatments. Optional daily classes are open to all guests that range from Pilates, yoga, Qi Gong and meditation to Tai Chi and core fitness classes. The extensive wellness center features an Olympic size lap pool with breathtaking panoramic views, state-of-the-art gym, steam caverns, cold & hot plunge pools and access to a private beach.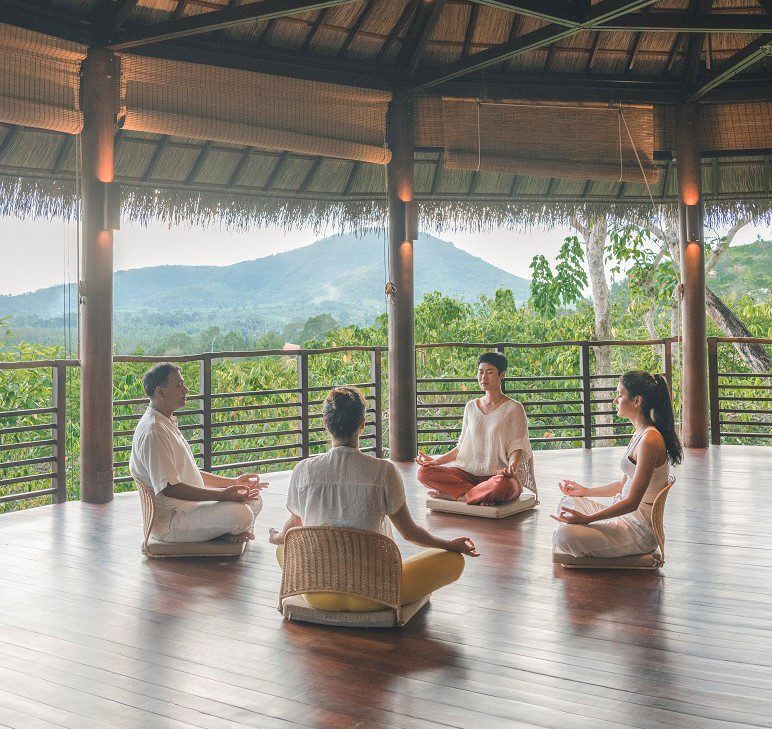 Wellness Programs
Relax & Renew Wellness Program – 5 Days
When the body is relaxed, the mind follows suit. Immerse yourself in decadent massage treatments carefully selected to work in synergy, establishing a deep relaxation throughout the entire body.
As Kamalaya's expert massage therapists take care of you from head to toe, reconnect with your inner self, re-establishing the dynamic state of equilibrium that arises naturally when you allow yourselves to deeply relax. Relax and Renew is perfect for anyone wanting a break from the demands of modern life or to treat themselves to a reconnection to their spirit.
Prices starting from THB 84,130 for single occupancy or THB 141,859 for double occupancy in a Hillside Garden View Room.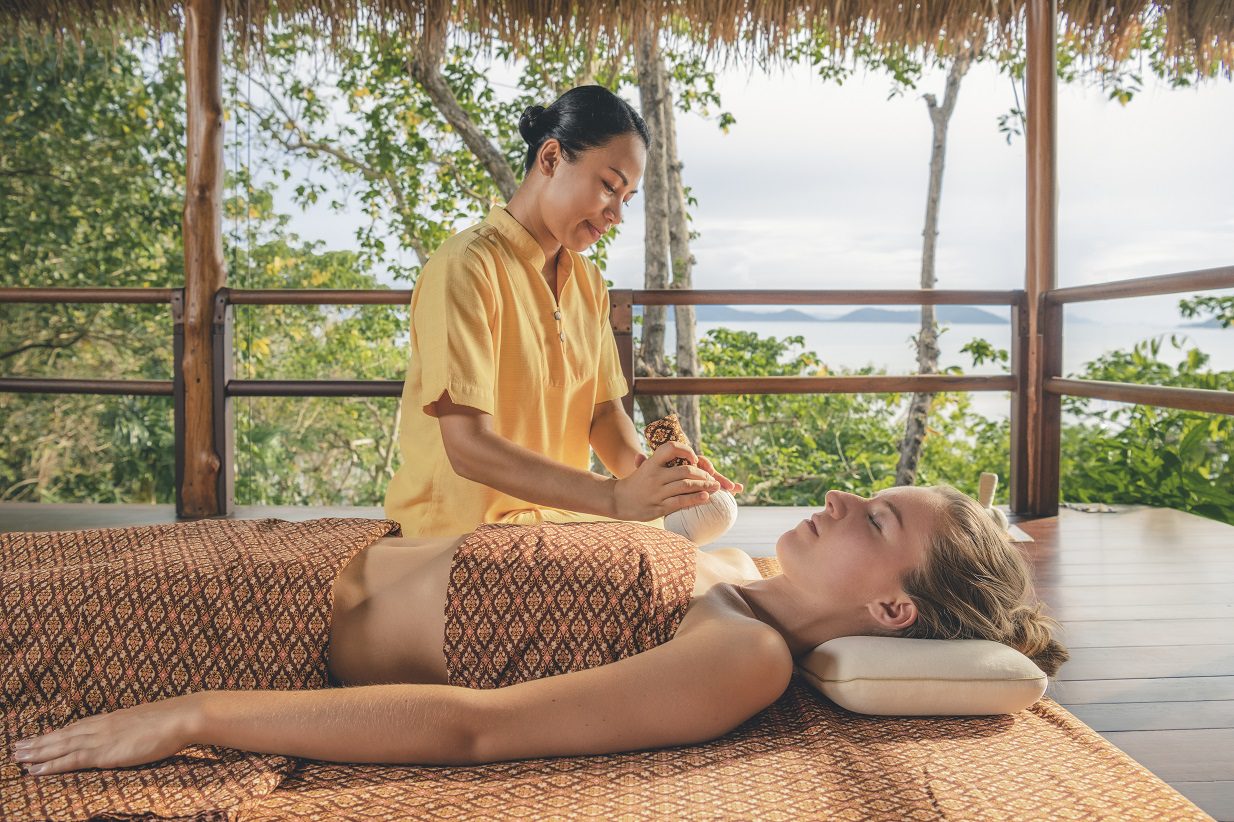 Resilience & Immunity Wellness – 7 Days
This wellness program has been developed specifically for this moment in time tailoring to the changing needs of our world. When our Resilience and Immunity have been put to the test during the global pandemic crisis, and we were forced to deal with never heard of before health problems, isolation, and stress related anxieties; Kamalaya's wellness experts have created a holistic approach that carefully addresses all these issues in its entirety.
Through this program, you will explore your Resilience and Immunity from its subtle roots in your heart and mind, to the most tangible physical aspects of health. Using functional testing to identify areas of biochemical imbalance while Traditional Chinese Medicine and nutritional guidance provide a personalized approach to building your body's natural defenses. Mindfulness training, meditation and bio-resonance therapy cultivate a deep tranquility of mind. Designed to modulate the immune system and reduce inflammation this program is highly beneficial for those with vulnerable immunity, post-viral fatigue, auto-immune concerns, or those simply wishing to feel more robust and fortified in the face of life's uncertainties.
Prices starting from THB 126,464 for single occupancy or THB 218,278 for double occupancy in a Hillside Garden View Room.
Booking period: from now – 31st October 2022, Stay period: 1st January– 31st October 2022
Stay 3-6 nights and receive 10% discount on the room rate
Stay 7-20 nights and receive 15% discount on the room rate
Terms and Conditions: Guests staying 3-6 nights must book a minimum 3-night wellness program to qualify.
Spencer Exclusive Offer
Book a minimum stay of 5 nights with a minimum 5-day wellness program at Kamalaya Koh Samui and clients of Spencer Travel receive the choice of a complimentary 60-minute Vital Oil Essence Massage or Traditional Thai Massage.
The offer is valid for 01 March – 21 December 2022 and can be combined with any other promotional offer.
"EARLY BIRD OFFER"
When booking 7 nights or more, a 15% discount on room rate will apply.
Booking period: Now – 30th June 2022 Stay Period: 1st November 2022 – 31st March 2023
Term and condition:
To avail Early Bird offer bookings must be made minimum 8 months in advance before arrival.
Early Bird offer applies with a minimum 20% deposit to guarantee the booking. The deposit is non-refundable.
The remaining 80% balance has to be settled not more than 60 days prior to arrival date and is non-refundable.
In case of cancellation, the paid amount can be used as credit for the next stay.
Cannot combinable with other discount promotion
Contact us today on on leisure@spencertravel.com.au or call 02 8264 7899.